IMPORTANT DATES:
February 1st, 10am
EARLY SAILING REGISTRATION FOR RETURNING SAILORS
--- Sailing registration is open to the general membership on February 8th at 10am.
March 22nd, 10am
ADULT PROGRAM REGISTRATION
March 29th, 10am
YOUTH PROGRAM REGISTRATION (Camps, Rec, Tennis, Aquatics)
Spring Session Dates:
MAY 14th - JUNE 22nd
Summer Session Dates:
SESSION 1: July 2nd - July 13th
SESSION 2: July 16th - JULY 27th
SESSION 3: July 30th - August 10TH
SESSION 4: August 13th - August 24th

For more information on our programs and registration, contact Program Manager Katelyn Matheson at katelyn@waegwoltic.ca or at 902.429.2822 (ext. 2).
Waeg Sailing 2018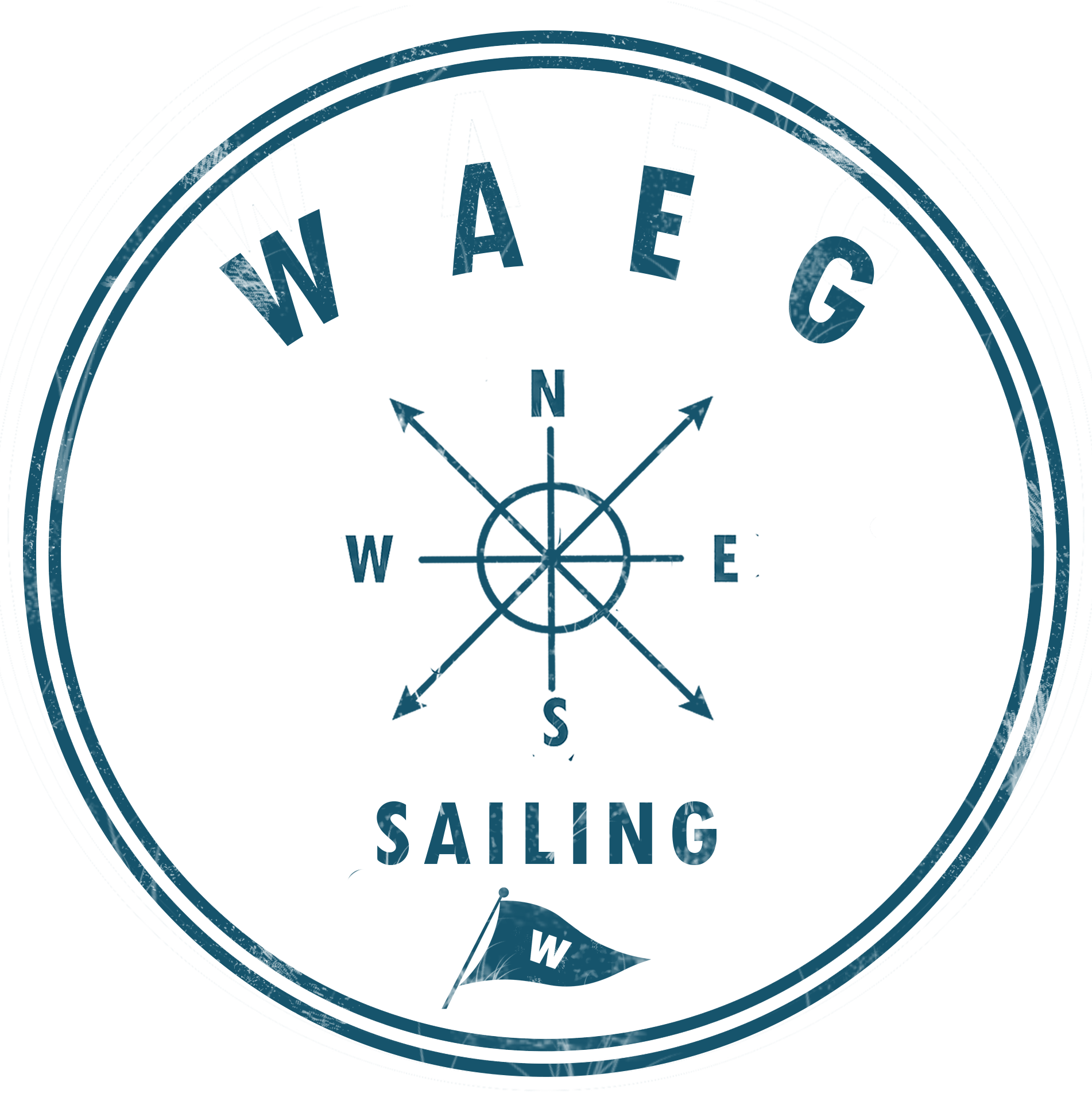 Welcome back, Waeg Sailors! We're very much looking forward to another fantastic sailing season here at The Waeg, and we hope you are too! Year after year, we strive to improve the operation and offerings of our sailing program, and we are so grateful for the incredible sailing community here at The Waeg.
The Junior Sailing Program at The Waegwoltic Club is focused on providing instruction in a fun, safe and positive environment. We strive to teach practical theory and on-water skills while emphasizing camaraderie and a passion for the sport. The Junior Sailing Program models itself on the CanSail program that was developed by Sail Canada (formerly known as the Canadian Yachting Association, CYA) and implemented in 2012. All of our instructors and coaches have received training and certification based on Sail Canada's national standards. CanSail programming means lots of time on the water in an active learning environment, with relatively less time spent in a classroom. Sailors learn the skills and enter into fun and challenging experiences suited to their age and stage of development. The programming is designed to get - and keep - sailors excited about sailing for life!
As always, returning sailors who were registered with The Waeg for sailing in 2017 will have advance opportunity to register for this year's programming. Here are all registration dates for 2018:
Early Sailing Registration: Feb 1st, 10am
(for returning sailors only – registration will be available online!)
General Sailing Registration: Feb 8th, 10am (open to all members)
Youth Programming (Aquatics, Rec, Tennis): Mar 29th, 10am
In response to feedback from our members, we have tailored our sailing programs to include some of the same conveniences of our new summer camp program. All weekday programs now run from 9am to 4:30pm, with early drop-off and late pickup options, as well as a lunch plan option available to all sailors.
All of our sailing staff will now be required to complete training in High Five's Principles of Healthy Child Development.
Finally, given the popular demand, we're continuing to offer our Adult Women's Sailing Program for participants with all levels of experience.
Interested in a sailing program that you don't currently see offered at The Waeg? Contact our Program Manager, Katelyn Matheson, at katelyn@waegwoltic.ca, or at 902.429.2822 (ext. 2).
For more information, check out our 2018 SAILING PROGRAM GUIDE.
Lunch Plan
An optional healthy brown bag & hot lunch plan can be purchased on a weekly basis at a cost of $50 per week. Lunch plans can be purchased at the time of registration, or added to your registration at a later date.
Early Drop-off & Late Pickup
The Waeg is once again offering Sailing Camp parents the option of early drop-off and late pickup to the club. For $35/week, we invite you to drop off your child anytime after 8am, and pick them up any time before 5:30pm.
Regattas & Parental Support
The racing and recreational streams both have different demands on the students enrolled and their parental supports. These are important points to consider when deciding what to sign up for. Recreational sailors do not attend any weekend Regattas. This means that the children will simply have to be picked up and dropped off at The Waeg each day. No additional transportation of children or equipment is required. With the racing stream, sailors will be attending weekend Regattas. The amount of involvement, and the distance of travel varies by program and the Regatta schedule. Sailors will also be training at other locations (Bedford, St. Margaret's Bay, Chester, P.E.I, etc.), where they will need to be dropped off and picked up, when applicable. This is a necessary aspect of the program, and one that is usually the highlight of the sailors' summer. To make this happen, parental support and involvement is absolutely necessary.
For more information on The Waegwoltic Junior Sailing Program, please email sailing@waegwoltic.ca or call the Main Office on 902 429 2822 ext.2. See below for more information on regatta fees and attendance.